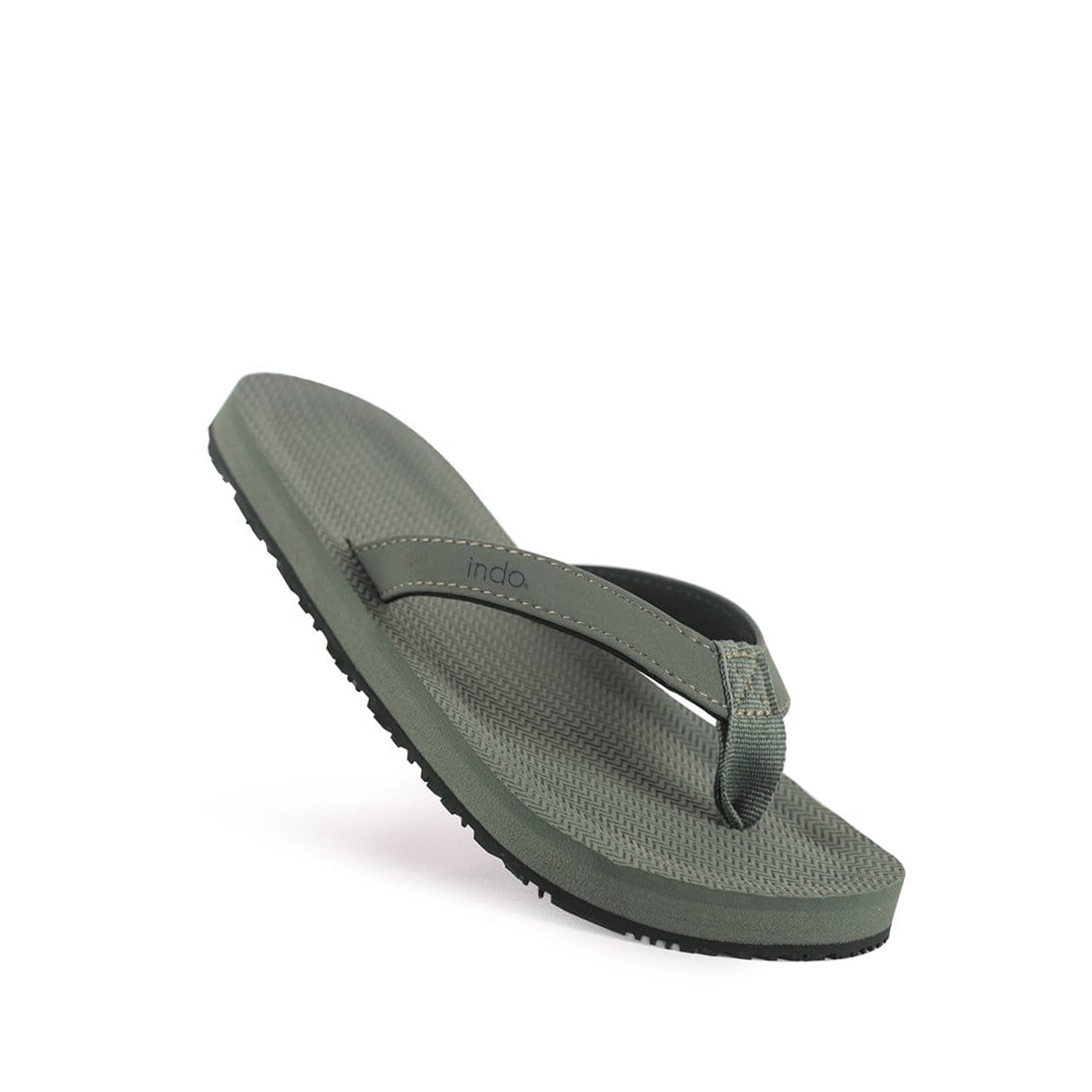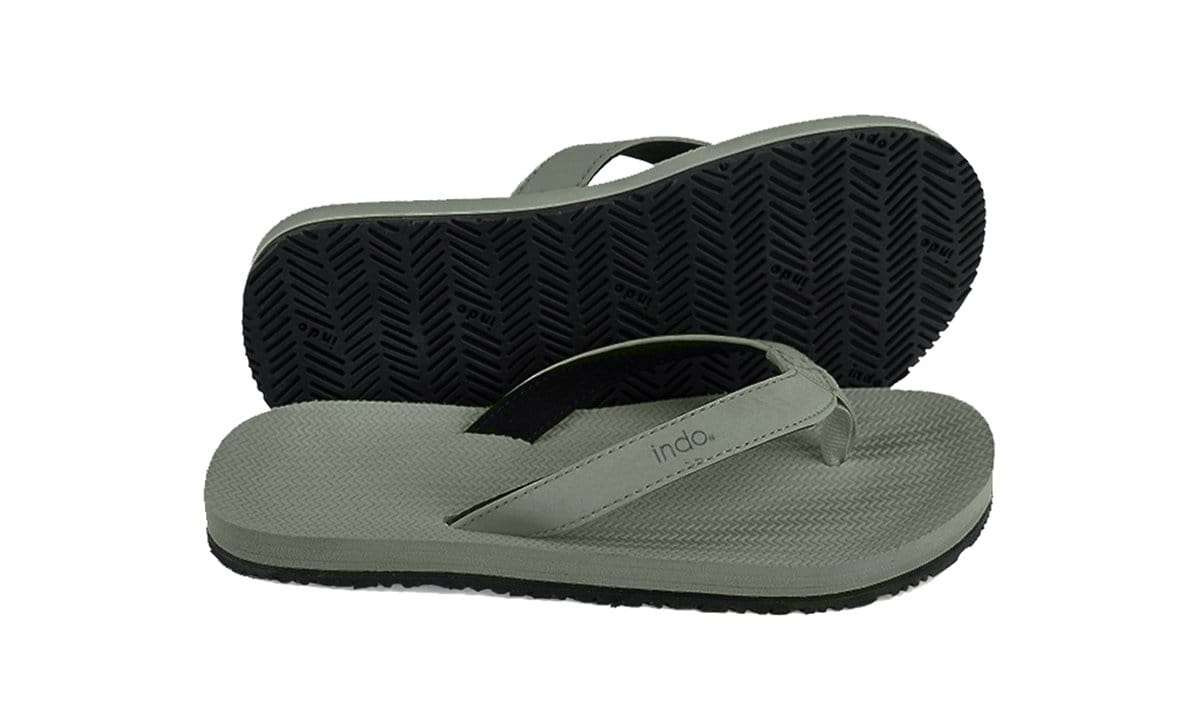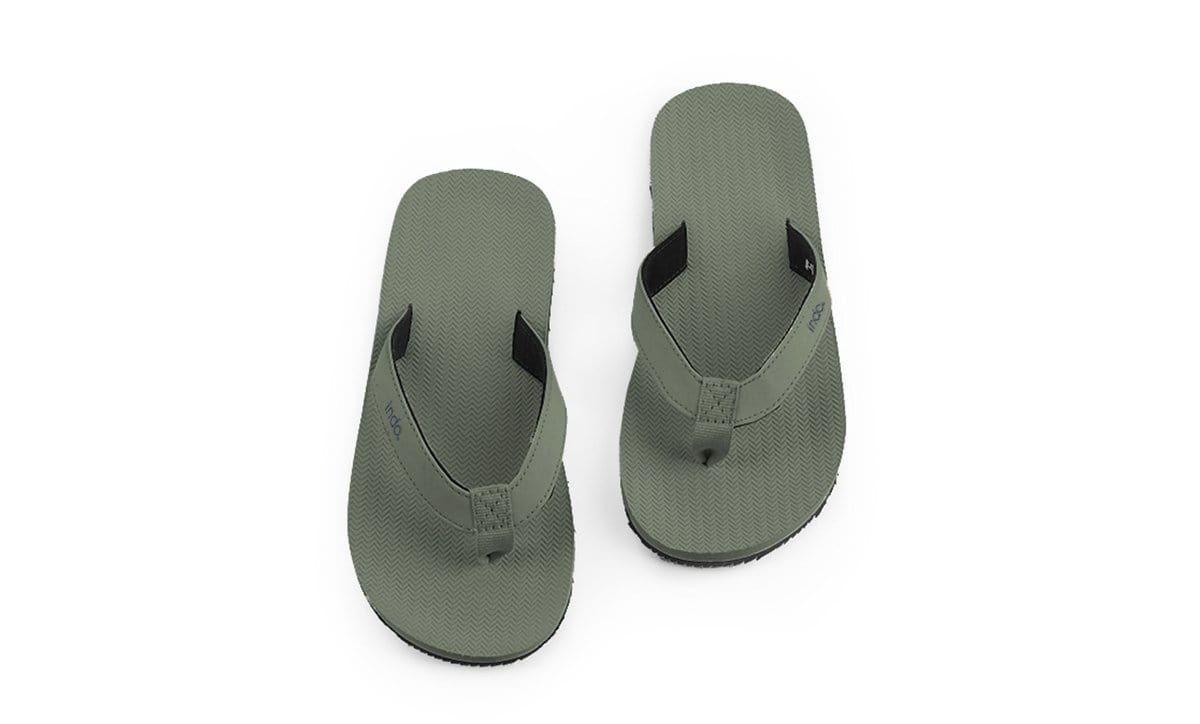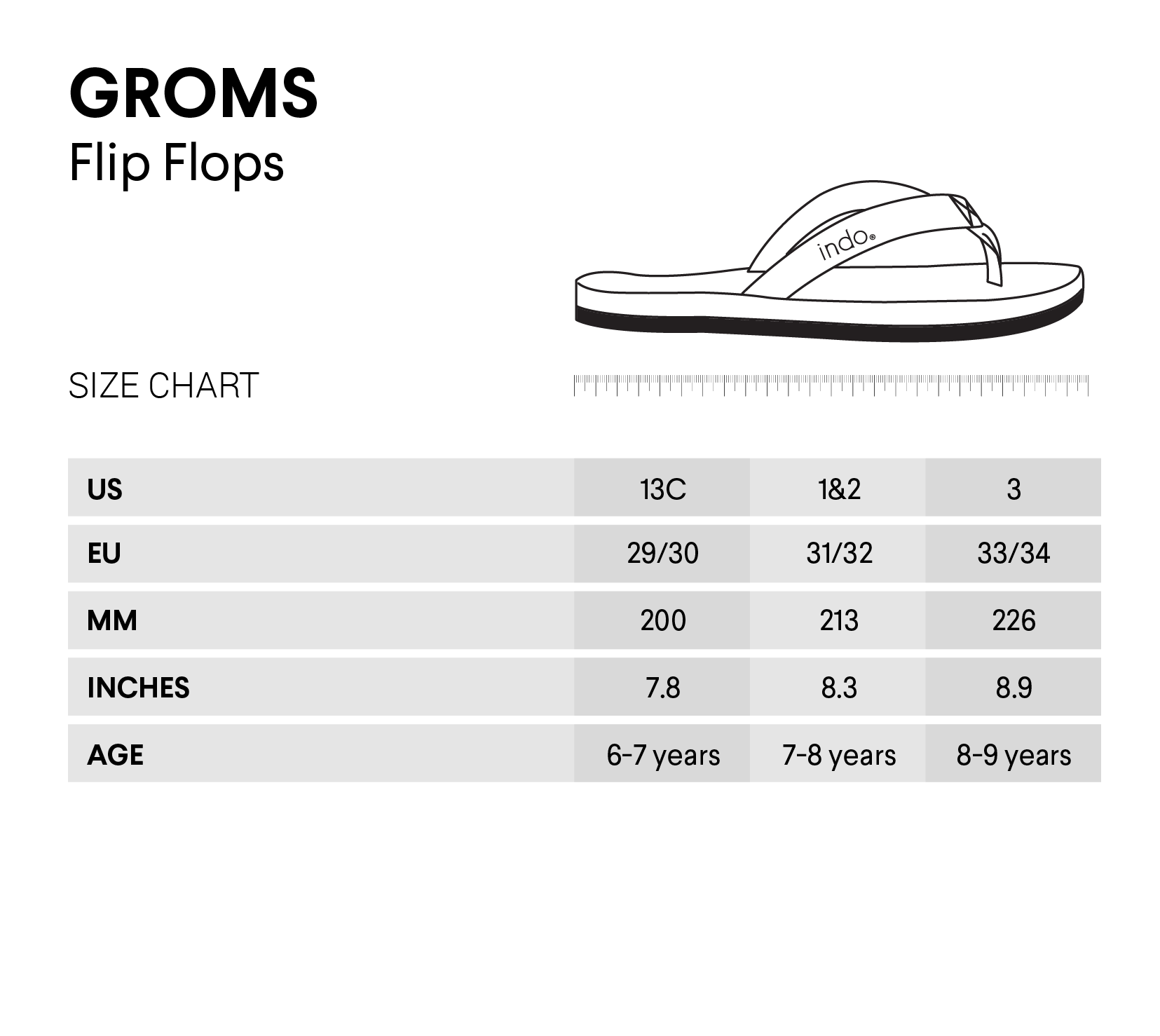 Groms Flip Flops - Leaf
Children are our future. If we can influence the next generation to think and dress more consciously, there is a good chance they will carry on these values throughout their lives. Groms want to wear what mom and dad wear and now, the most 'ECO'nomical flip flop is available for Groms ranging from ages: 5-7.
Recycled tire soles (non-marking or scuffing)
Contoured natural rubber footbed
Embedded arch support
Waterproof
Comfortable nylon toe thong
Laser engraved ENVRO fiber straps
Light and flexible
Made without animals or the use of fuel powered machinery
Grom's Size Chart
US
EU
MM
Age
13C
29/30
200
5
1-2
31/32
213
6
3
33/34
226
7
ESSNTLS Flip Flops are ready for your wildest adventures. Show us where you take yours with #ESSNTLS and #SolesWithSoul on Instagram.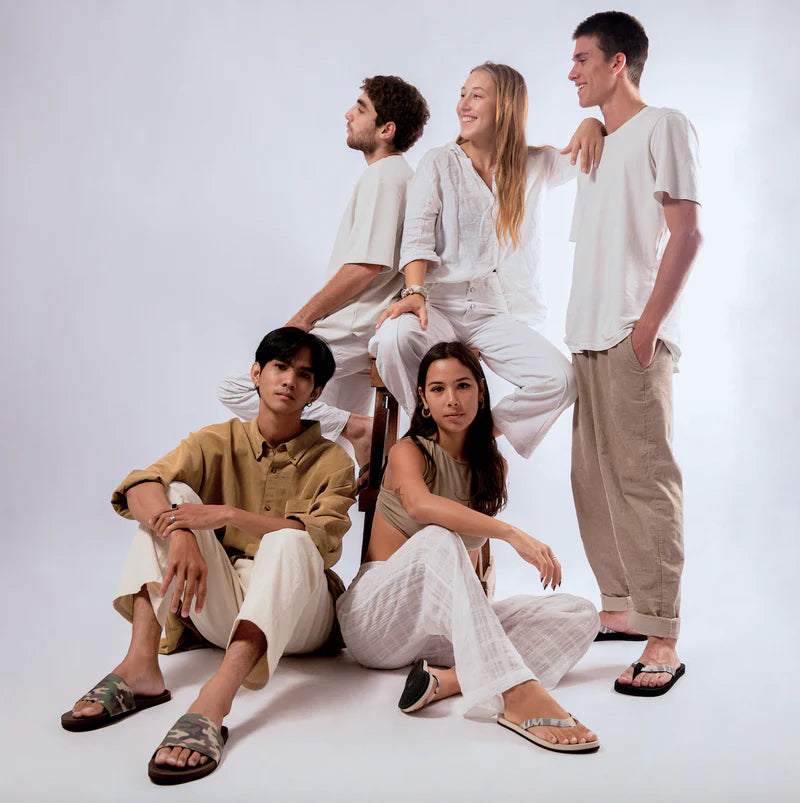 THE ORIGINAL TIRE SOLE SANDALS SINCE 2009
Made using Recycled Materials
Each pair of Indosoles allow you to experience the future of sustainable fashion. Low in its carbon footprint while still high on functionality, these pair of sandals will be your go-to pair at home, while out on errands, and for your everyday adventures.